About the Loesgen Lab
The Loesgen Lab uses a variety of state-of-the-art techniques to identify and develop drug leads from the metabolic products of microbial organisms, with a special emphasis on endophytic fungi and rare actinomycetes. Our research program currently focuses on the discovery of new anticancer, antimicrobial, and antiviral compounds from microbial sources.
Our multidisciplinary approach to biomedical research brings together students and researchers from diverse backgrounds, including pharmaceutical sciences, chemistry, biochemistry, molecular biology, and microbiology.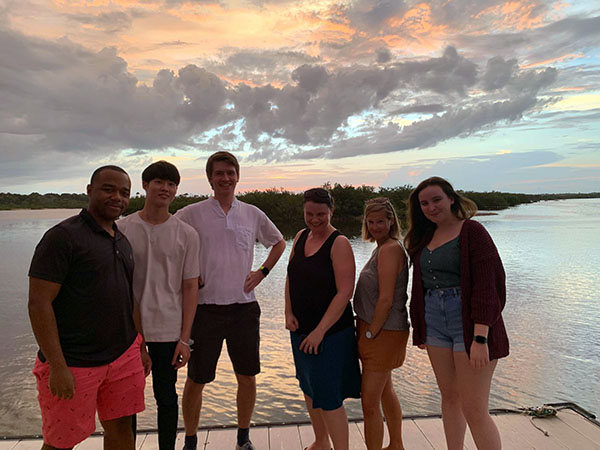 Latest News
February 27, 2016
Undergraduate Cassie Lew receives a DAAD Rise fellowship to conduct research with Prof. Brakhage in Jena, Germany during Summer 2016 -- Congrats!
February 19-21, 2016
Birte Plitzko and Ross Overacker present talks at the 2016 Volcano Conference. Cassie Lew and Kayla Stalheim present a poster.
December 15, 2015
Donovon Adpressa receives Departmental and College of Science Travel awards to present his poster at Pacifichem, Hawaii.
December 5, 2015
Donovon and Ross present posters at the Poster Session at the ACS Linus Pauling Award Symposium to honor Barry M. Trost.
February 20-22, 2015
Donovon Adpressa and Ross Overacker present at 2015 Volcano Conference
October 3, 2014
Graduate Student Donovon Adpressa wins Milton Harris GTA Teaching Award!
September 29, 2014
Undergradute Zachary Konkel joins the Loesgen Lab.
March 31, 2014
The Loesgen Lab gets a new website!
March 24, 2014
The Loesgen Lab gets a new LC/MS system.